There comes a time when you're studying for a test on World War I, and you're making a list with bullet points on Microsoft W
ord, and you get to the sixth indented roman numeral and you realize you have to stop. So this is happening.
WQXR's Q2 has been having musicians and composers create "Maverick Mixtapes" in honor of the San Francisco Symphony's "American Mavericks" concert series (I left San Francisco 4 days before this festival started... don't we all hate time and obligations sometimes?). Shara Worden, Dan Deacon, Owen Pallet, and many others have created wonderful mixtapes including pieces from composers they believe to exemplify an American Maverick.
I'm going to post my own Maverick Mixtape, even though I'm no professional composer. This is why I love the internet (less self-centered posts will be coming, including the response to the Great Arts Blogger Challenge's second prompt and a review of a couple concerts from the John Donald Robb Composers' Symposium).
John Luther Adams: In the White Silence
John Luther Adams is perhps the composer who pulls off "nature inspiration" better than anyone. While this 75 minute piece would not fit in a radio program (and I probably wouldn't start with it, realistically), we're going to break some broadcasting rules here. "In The White Silence" is meditative yet active, and achieves stillness without monotony. While listening to this piece, the translucent, glassy, colorful appearance of tissue paper comes to mind (that seems more romantic than it sounds). The constant changes of texture are subtle, and it transports you to Alaska-like landscapes without even knowing Adams's connection to the state.
For some reason, this piece is so... tigery? I wondery why. Cowell's solo piano works are so strange, and yet they stand out from all the other strange, dissonant pieces. William Blake's "The Tyger," the poem the piece was based on, creates a sinister yet magical feel that is perfectly reflected in this piece.
David Lang: this was written by hand
Lang's entire album this was written by hand gives the piano those bare, watery pieces it needs. It's incredibly difficult to pull off successful simplicity like Lang does with "this was written by hand" (the piece, as well as all the others on the album). "this was written by hand" has contemporary fugue spurts that are beautifully melancholy. They cascade into satisfying pauses and uneven dribbles.
Steve Reich: Double Sextet
This piece is a force of nature. I heard it performed live recently, and it captures attention through out the entire duration. The rolling piano pulses grip the listener from the middle, and the the heart-wrenching breaks from this pulse are insane. This is probably one of the most satisfying pieces to listen to. That feeling of leaning into the sound is frequent.
Timothy Andres: Bathtub Shrine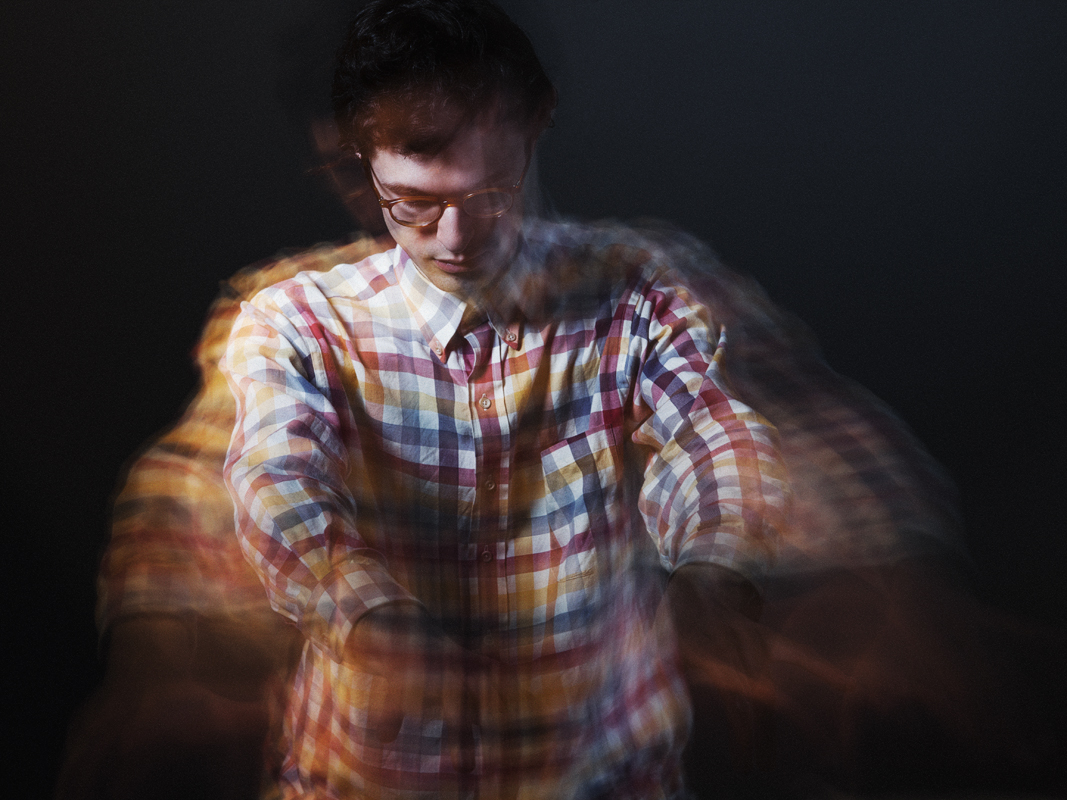 Andres (photo by Jonathan Waiter)
"Bathtub Shrine" is, to put it generically, gorgeous. From the crying strings at the beginning to the low, phantomy transitions, Andres creates clouds of sound that is addicting (I've probably listened to the YSO play this more than 10 times while doing homework). The painting of sounds is seamless. Andres, on his website, says "Bathtub Shrine" has the effect of "a giant bathroom." That's some pretty awesome and literal description right there.
Nico Muhly: It Goes Without Saying
I'm not really sure why this piece is so maverick-y, but it just IS, MAN. The thoughtful, suspenful, singular clarinet notes at the beginning of Muhly's "It Goes Without Saying" make the piece seem incredibly human. They dance around the harmonium, and their clicks give it a feeling of language, of communication.
Roshanne Etezady: Inkling
This piece is so perfect, it's my ringtone. Etezady's piece for saxophone quartet redefines the instrument. Instead of relying on its ability to cry out and be jazzy, Etezady uses the instruments for their tone and their ability to create a quartet with inseperable components. It's soft, pulsing, and perfectly formed.
Jonny Greenwood: Popcorn Superhet Receiver
The family of constant dissonant pieces don't necessarily hold a special place in my heart, but Greenwood's piece definitely does. It moves with purpose and direction, and the chords at the beginning give the piece character instead of chaos. Oh, there is definitely some chaos, but it feels controlled and reliable, like the purposeful destruction of a building. Plus, I have a weird crush on Jonny.
Feldman: Rothko Chapel
Feldman's "Rothko Chapel," with its strange instrumentation and sometimes-terrifying drones, is incredibly maverick-y. Rothko's paintings and the space of the chapel can be felt in the canyons of sound the piece create. Feldman, in my opinion, is the most successful composer of music like this--you can be captivated by a single sound for 5 minutes and not even know why.
Aphex Twin: Jynweythek
I KNOW APHEX TWIN/RICHARD JAMES IS NOT AMERICAN. I just have to put this on here. I'm sorry.